Charity Season 2018 is fast approaching, and I enjoy designating various artworks and projects for these awesome fundraisers.  The projects help raise money for much-needed community and local projects, and it feels good to participate in these shows.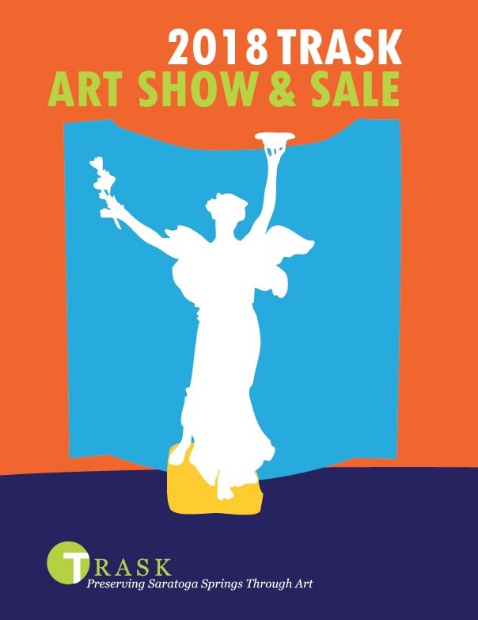 One of these events is the Saratoga Springs Preservation Society's TRASK Art Sale and Aution, which is held in September.  I already had several pieces sell at this event, and was looking forward to producing something new and exciting for the current year's fundraiser.
Last night, however, i received some news that – for all intents and purposes – did not jibe with my plans.
:Thank you for your continued loyalty to our mission and our organization. Because of your unprecedented support for this year's Historic Homes Tour, we are thrilled to report that we were able to exceed our fundraising goals for the event. We could not have done this without our amazing patrons, homeowners, volunteers, sponsors and honorary committee.
As a result of this success and after considerable deliberation, we have decided not to hold our Annual TRASK Art Show & Sale for the 2018 calendar year. While we love this event and the amazing artists that participate every year, we feel that the resources needed to produce the event will be better used to focus on our mission-driven projects."
What?  No TRASK this year?
Jeez, why not just cancel Christmas while you're at it?
While I understand that the Saratoga Springs Preservation Foundation really does a great job for the community – between the walking tours and awareness campaigns and whatnot, they've raised a ton of money and community support – I really wish they wouldn't postpone the TRASK.
And it's not just because I won't be able to put something in the show.
My feeling is that the TRASK really allows the artists and craftspeople to interact and network with the high rollers and big donators and future patrons of the community.  And it encourages artists to be more creative and inspirational in their work.
Oh well… you can't win them all, I guess…
So I'll just re-designate my TRASK projects to other charity events.  I'm good with that.
But if Historic Albany Foundation does anything that prevents BUILT this fall…
Then we're going to have a "come to Jesus" meeting about that.  😀