So over the summer, I've remotely returned to my old college radio station, WHCL 88.7 FM in Hamilton College.  I did a one-hour broadcast of my old "Nightowl Radio Show," a mixture of popular and eclectic music.  It was fun, it was entertaining, it was a chance to be part of one of the few shining moments of my old college life.  Friday nights at 11:00 p.m. Eastern time.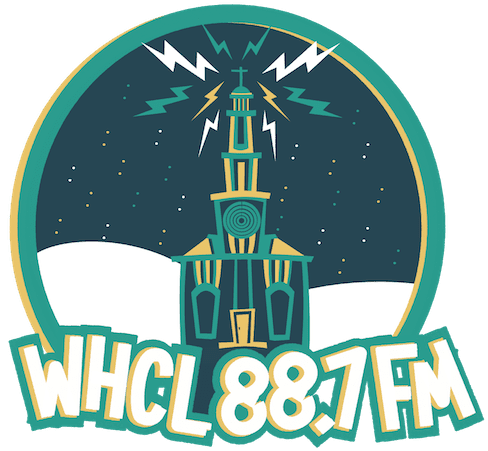 But I knew full well that although the summer was a fun trip down my personal Memory Lane, there would be plenty of students returning to campus, and many of them would want to get involved in college radio.  And although there were assurances that my show could return to the station for its first full semester in 35 years, current college students received immediate priority, especially for plum timeslots.
So when the application came in, I took a chance.  I selected as many Friday night and Saturday night slots as I could, hoping that I could still claim one of those timeslots for my own.
Last night, I received the new schedule for the fall 2020 semester.
I looked it over.  It reminded me of the days when we used to look over our schedules for classes, for the lotteries for new housing, or for the possible acceptance into fraternities (hey, Alpha Delta Phi, I'm still waiting for your answer, are you gonna accept me or not?).
And there it was.  "Nightowl – Miller."
Friday nights … at 8:00 p.m. Eastern.
Wow.  Not only did I get one of the slots I wanted, but it's actually the EXACT TIME that the old Nightowl Radio Show aired on WHCL way back in the 1980's!!
Sweet!!
Apparently the radio station is still operating on a remote broadcast capacity, and this allows for people like me to still interact with the network.  This feels good.  Really, really good.
Friday nights at 8:00 p.m.  Wow.  This is a good thing.  Now let's see what I can do to make this show a success.  Because I'm not just doing this for myself.  I'm doing this as entertainment for all the Hamilton students, current and alumni, who will either tune into the station on their radios, or listen to it on whcl.org.
My new time shift starts on September 18, this current Friday show should be the last one at my old 11:00 p.m. timeslot.
So this just means I'm moving up to a new timeslot.  You know, just like how your favorite TV show changes timeslots to dominate a night of programming.  Like CBS Saturday in the early 1970's with All in the Family, M*A*S*H, Mary Tyler Moore, Bob Newhart and Carol Burnett.
Now if you'll all excuse me… it's time to go back in the broadcast studio.  And by "broadcast studio," I mean my desktop computer, my Audacity program, and a ton of vinyl rips and .mp3's.  😀